Last night, I had written about how the Indiana Pacers, the local NBA team for many Bloomingtonians, had been having a surprisingly good season. Following a recent five-game losing streak, they've now rebounded (no pun intended) by winning back-to-back games.
Like football in Texas, ice hockey in Minnesota, and wrestling in Iowa, basketball is considered a religion in Indiana. For a long time, until 1997, it was the only state that didn't have size classes for basketball. So, while Hoosiers may have happened in real life, or at least a version of that, it can't really happen now because a team like Milan would never be drawn with a school that large. And it's not lost on me that in the last "open class" tournament, my high school, the Bloomington North Cougars, won their only state championship to date. I wasn't even at the school for six more years, but it was nice to be part of something.
This is why the Pacers winning has had a lot of people raising eyebrows. Following the departure of Paul George, most "experts," to use the term loosely, felt the Pacers would be in rebuilding mode for a while. We weren't going to be Philadelphia 76ers bad (they have the two worst seasons in a full 82-game NBA season), but probably out of a playoff spot, peaking at about 35 wins. It's still possible that it will get there, given that the first half of the season ends on Wednesday.
But here's the thing – last night, the Pacers beat the Milwaukee Bucks 109-96, seizing the lead early in the game and never looking back. There were a few nerve-wracking moments in the fourth quarter, but the Pacers sunk the free throws they needed to get to emerge victorious. As of this writing, Indian would be the eighth seed in the playoffs, facing off against the Boston Celtics. While our Pacers would be considered underdogs, they've played Boston very close this season, which given the talent on Boston is actually pleasantly surprising. This was win number 21, and there were a few that didn't think we'd get to 21 for the season.
Plus, in certain ways, the trade of Paul George was a blessing in disguise. It's unfortunate that people have to compare the trade with the Oklahoma City Thunder, because both teams won in a different way. Oklahoma City won on talent – Paul George was one of the most talented players I ever saw in the blue and gold. At the same time, Indiana won on chemistry. The acquisition of Domantas Sabonis allows Indiana a front court presence that they haven't had in a while. With Myles Turner to complement him, they've been surprisingly good. But the big surprise was Victor Oladipo. Although those who saw him play at IU aren't surprised. If there's one downside to Oladipo's game, it's that he's always living in somebody's shadow. He'll be compared to Paul George forever as a result of the trade, and he let Russell Westbrook take the lead while with the Thunder. He's never been allowed to define his own style. But it's been amazing to watch him play again. He scored a career high 47 points in an overtime win against Denver last month. He's been the shooting guard the Pacers have needed for a while. He's a potential All-Star this year, and hopefully the votes will get him there (vote for Victor, Pacers fans!).

Photo courtesy of Sporting News. 
But Oladipo's true value is found in two ways. This is where, as a Pacer, he'll always have leverage on Paul George. First is the leadership factor. Details have emerged that George was planning to opt out of his contract at the end of this season, and they would have gotten nothing back for him. It's not the first time it's happened, nor will it probably be the last, but this feels personal in the timing and the rationale. He basically admitted he needed somebody else to lead, to carry the load. Unfortunately, for PG, he may have relegated himself to a perpetual second banana. This is where Victor has been different so far. In three playoff series against LeBron James, the Pacers lost every time, in part because of the theory that PG was too friendly with the opposition. One Pacers fan put it best: "Paul George wants to be friends with LeBron. Victor Oladipo wants to beat LeBron." Even though I am not a LeBron James fan, I will admit he is a fantastic player. But he is beatable. He's not invincible. Even kings have moments of humility. And twice, the Pacers have done it to Cleveland, one of them in Cleveland, winning by 20+ points.
The other is the clutch factor. In all his years with the Pacers, Paul George never hit a winning shot in crunch time (to be fair, I've seen a few where he almost did but the opposing team hit a buzzer-beater to win). Oladipo has had two clutch moments this season. One was against LeBron and the Cavaliers, hitting a clutch three-pointer late to increase Indiana's lead to four with under a minute to go. But the big one I remember was early in the season against the San Antonio Spurs, with this clutch three giving the Pacers the lead, and they held on to win the game by three. At this point, the Pacers were only 3-3. But maybe that was an indicator that they could be better than expected. What a thing of beauty.
Video courtesy of YouTube.
The Pacers have been in the news a lot already this year. The new jerseys were introduced, and after some initial reluctance, I think they look okay on further review (I miss the pinstripes of the 1990s, though). And just recently, they were awarded the NBA All-Star game in 2021. I'd love to be a part of the festivities.
As hokey as the motto "We grow basketball here" sounds, it's been pleasantly fun to watch so far. They may not be the best team in recent memory, but this Pacers team has been the most joyous to view in about five years. Hopefully, their ceiling will continue to rise.
Indiana and basketball. What else do you need to know?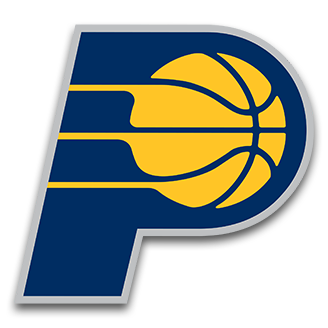 Photo courtesy of Bleacher Report.