After 20 years away from the spotlight, Morocco gets their chance to shine again. The first ever team from Africa to advance to the knockout stages (Mexico 1986, and they won the group to boot), Morocco looks to recapture some of that magic in Russia.
MOROCCO 


Photo courtesy of http://www.flagpedia.net. 
Team profile 
Nickname: Atlas Lions
Total appearances (including 2018): 5
Best finish: Round of 16 (1986)
Current manager: Hervé Renard (France)
Caps leader: Noureddine Naybet (115)
Leading scorer(s): Ahmed Faras (42)
The Cup 
Group/Placement: B3
Date of qualification: November 11, 2017
FIFA ranking at tournament draw: 48
Matches 
June 15 vs. Iran – Saint Petersburg
June 20 vs. Portugal – Moscow (Luzhniki)
June 25 vs. Spain – Kaliningrad
Morocco doesn't have any major names as players, although manager Hervé Renard has been very successful on the continent, becoming the first manager to win the African Cup of Nations, the equivalent of the UEFA Euros, with two different countries (Zambia in 2012, and Côte d'Ivoire in 2015). Their defense was actually pretty fantastic during the third and final qualifying round, not allowing a single goal during those matches. But they also didn't have the offensive firepower, and three of those matches ended in scoreless draws. It took a two-nil victory against Côte d'Ivoire on the final day to clinch the spot (a draw would have been enough as well). Although they are close to Portugal and Spain geographically, they lack a lot of the big names of the two group front-runners.
Because of this, I don't really know who else to focus on as their star player. Largely by process of elimination, and because he was their leading scorer during the third round, including a hat trick against Gabon on October 7 of last year, I'll focus on Khalid Boutaïb, who plays his domestic football in Turkey. Boutaïb is a potentially explosive player up top, but he is thirty years old, and because this sport causes a lot of players to peak early, his health will be a primary concern. Additionally, his international debut was in 2016, at the older age of 29, so while he does have six goals in thirteen games, it's a fair question to ask: is his sample size big enough to help Morocco get much-needed results early?

Khalid Boutaïb is one of Morocco's star strikers. Photo courtesy of FIFA. 
In their last appearance, France '98, Morocco was two minutes away from progressing to the knockout stages before a late Norway goal against Brazil knocked them out. Now, with Portugal and Spain in the same group, the window is much tighter than it was twenty years ago. A draw with Iran appears necessary to manage pride (for both sides, in fact). A slow start would probably doom the Atlas Lions, and Iran is ranked higher in the group than they are, so it wouldn't be a huge upset if it happened. It's good to see them back, but a tough group awaits them. And Khalid Boutaïb can't carry the load by himself.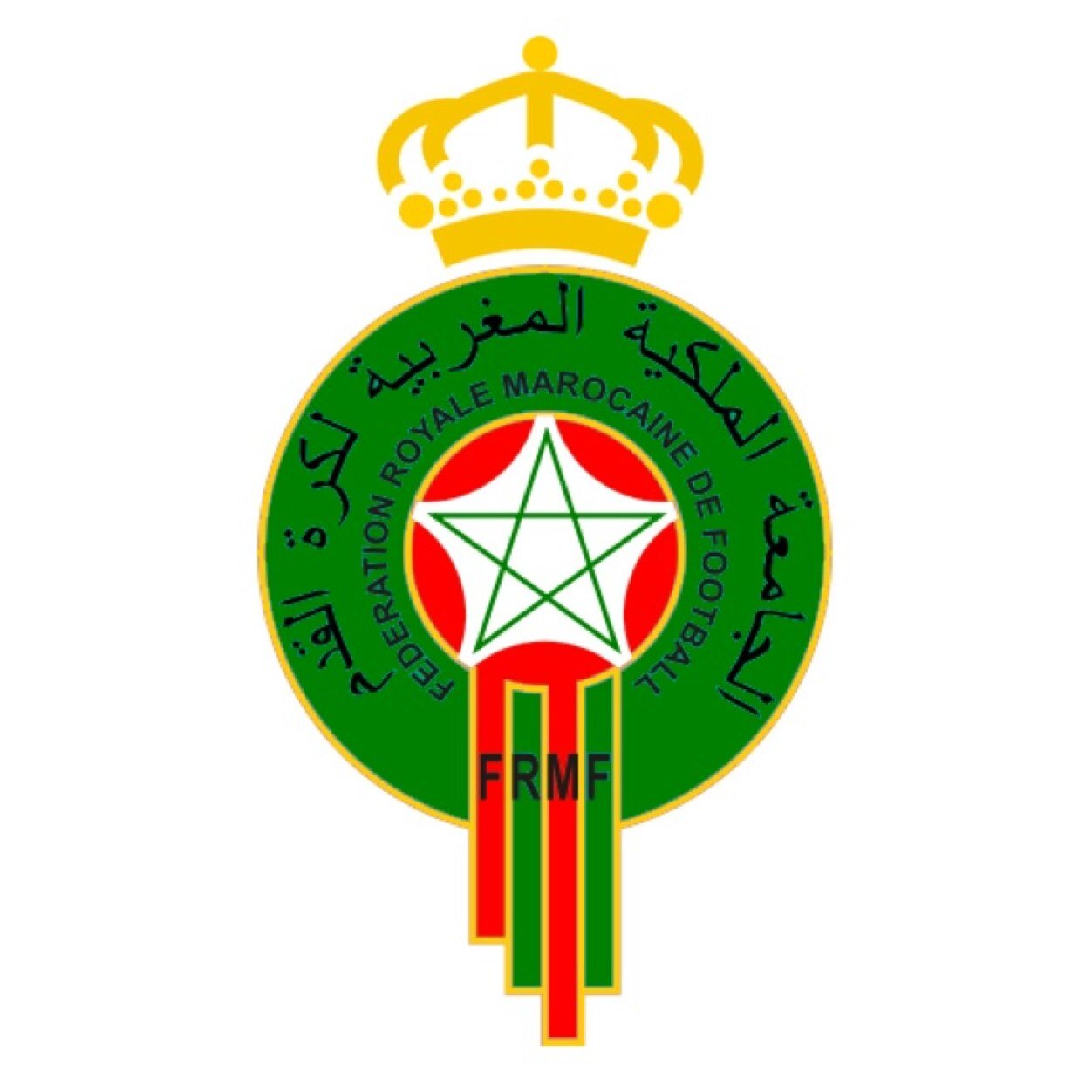 Morocco's crest. Photo courtesy of http://www.logos.wikia.com.